Electrical services in Qatar, Doha
Express Fix stands as one of the electrician services in Doha. Our electrical contractors design, install, and maintain electrical systems in facilities (i.e., homes, offices, and industrial buildings). Their work includes installing and repairing electrical machinery, which provides power to residences and businesses. We deliver high-quality customer service.
We have trained professionals who have the technical knowledge to work safely with electrical equipment. They use knowledge to design electrical plans and use specialized tools to work with complex devices. Our expert electricians create plans to wire new buildings, identify the source of electrical problems, and find solutions to restore power.
If you are experiencing loose wall switches in your house or worn-out sockets, Express Fix has solutions to the problems at your doorstep. Our contractors work with power tools, install wiring, and more in various settings, such as personal homes, construction sites, or commercial buildings.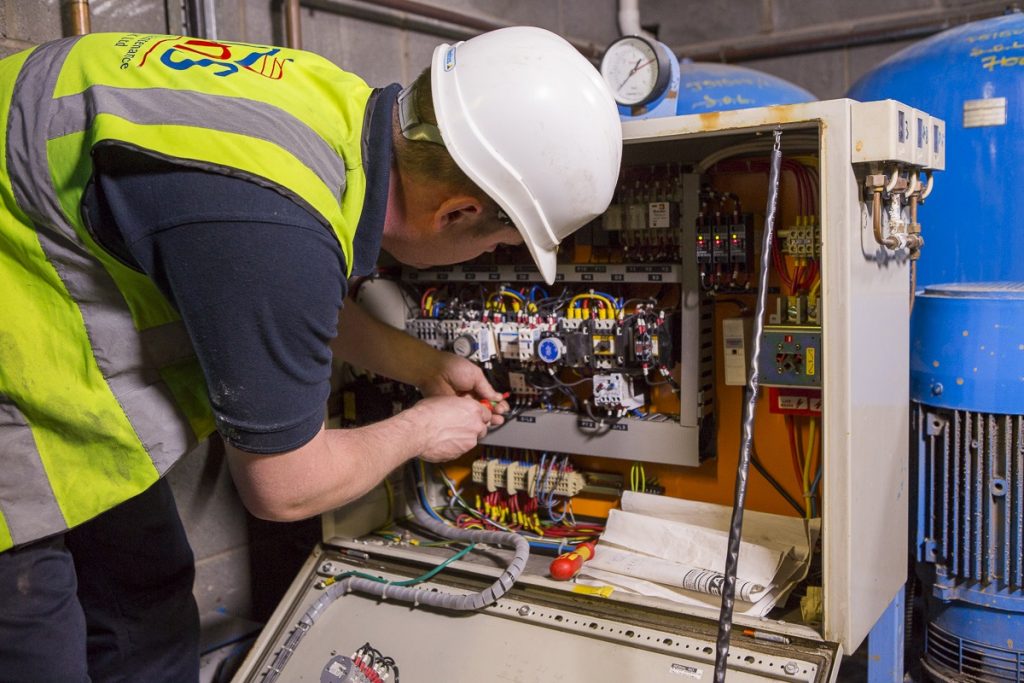 Benefits of Electrical Services
SAFETY-COMPLIANT ELECTRICAL WORK
ECONOMIC ELECTRICITY CONSUMPTION
JOB DONE BY QUALIFIED PROFESSIONALS
QUALITY ASSURANCE
Commercial & Industrial Electrician Services in Qatar, Doha.
All Types of Electrical Installations in Qatar. 
Installations and rewiring, electrical shocks, faulty circuit breaker, lights flickering, outlets stopping working, wiring problems—just call us at 800-8889, and our electrician will safely handle them. If you notice sparks or smell burning coming from your electrical panel, quickly upgrade that residential panel. Call our professional electricians in Qatar. We can reach out to you at any time.
Circuit breakers monitor the flow of electricity through a circuit. If a circuit breaker trips frequently, it's an alarm of something wrong'. It could be a sign that you need to upgrade your residential electrical panel. Upgrading your electrical panel can increase your home's wiring system's safety and give you more power outlets.
Once you have hired our electricians, it's time to inspect your current system. They start by assessing your existing wiring, breakers, switches, and outlets. They repair and replace the needed components.
Our experienced electricians have inspected your current system; after inspection, they choose the right breaker box for your home and install new circuit breakers into it. For electrical repairs, a licensed electrician is required to maintain and upgrade the electrical devices in your home. Examine the wiring regularly for safety reasons. Our residential and commercial electricians are involved in electrical maintenance, which is for homes and businesses. Inspecting, testing, and repairing electrical equipment to find out a problem and fix the solution. We help to ensure safety. Go through the electrical maintenance; potential electrical hazards can be addressed.
Regular inspection of electrical systems before maintenance is a key role of our trained electricians. Express Fix provides quality electrical maintenance services in Doha, Qatar.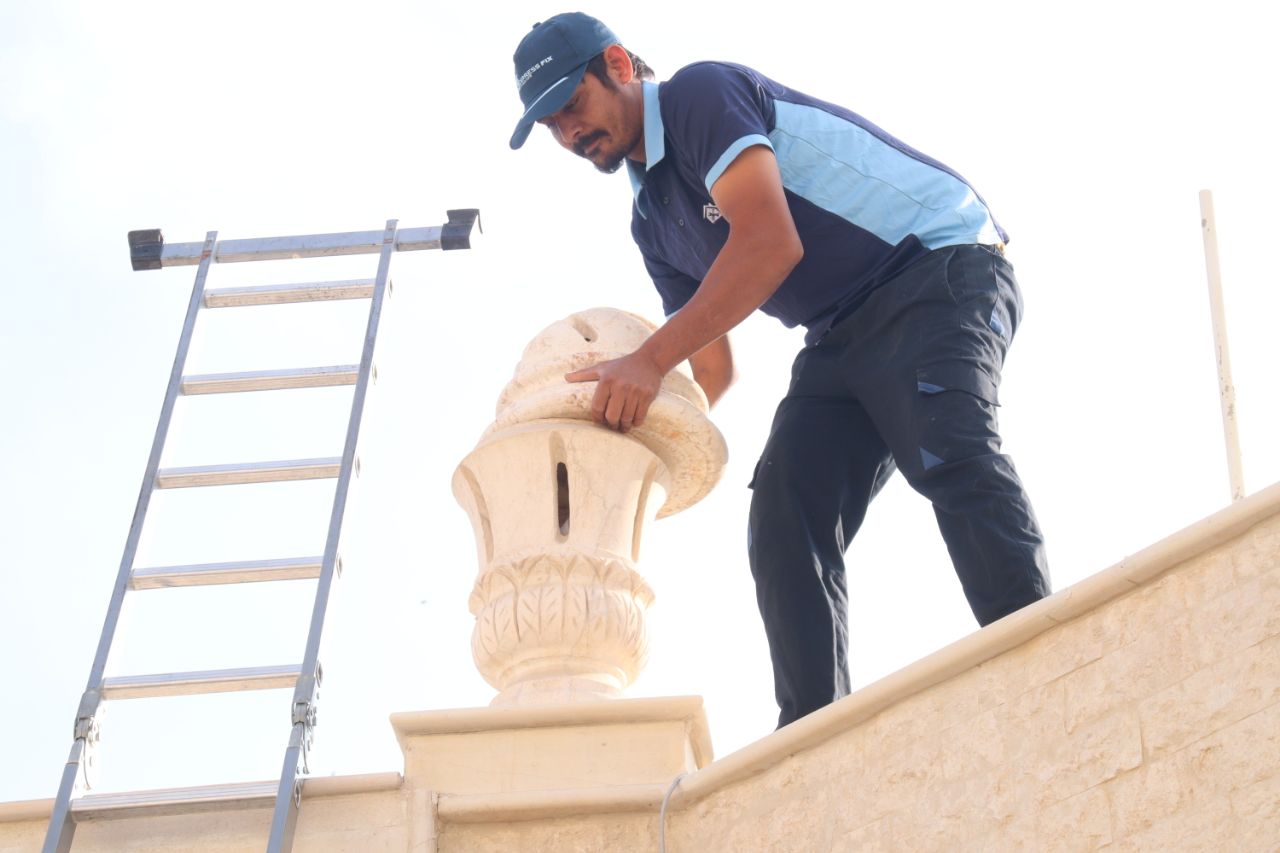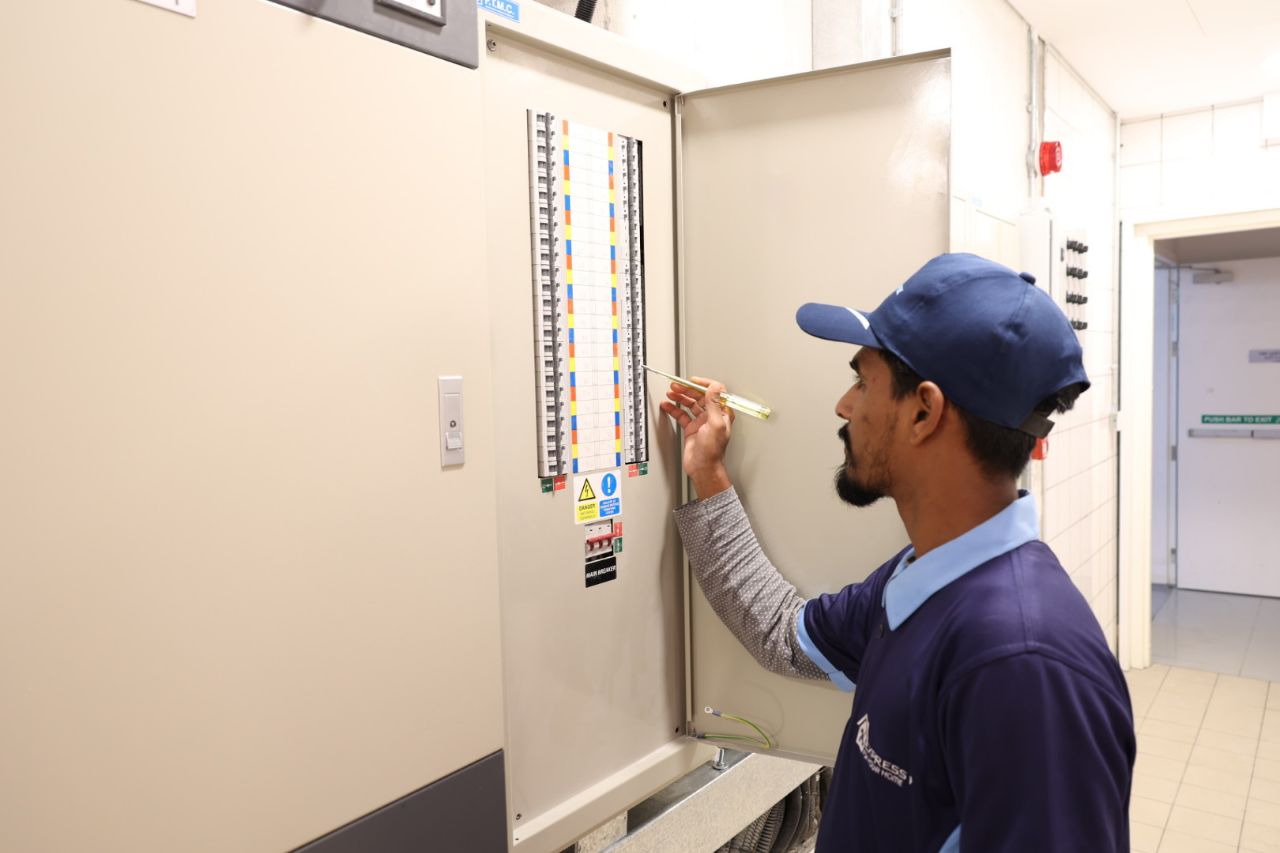 One Call Can Solve All Your House Problems