Best AC services in Qatar
Are your AC systems not working at home or in business?
Searching for AC technicians in Doha? Express Fix is the best AC repair company in Qatar. We provide service, repair, and maintenance of cooling systems.
Aircon installation is made easy; you can get our technicians at your doorstep by calling us at 800-8889. We are available 24/7 for emergency AC services.
Express Fix is the dedicated cooling system service provider in Doha, Qatar. If your air conditioning is not working properly, inform us. Our team of well-trained AC professionals will reach out to you and diagnose the problem to give you better solutions.
Express Fix provides services in air conditioning, including AC installation or removal, AC gas filling charges, our expert repair leakage, and AC and other piping services. Our experienced technicians are specialized in all range of air conditioning system repair and installation in both residential and commercial appliances.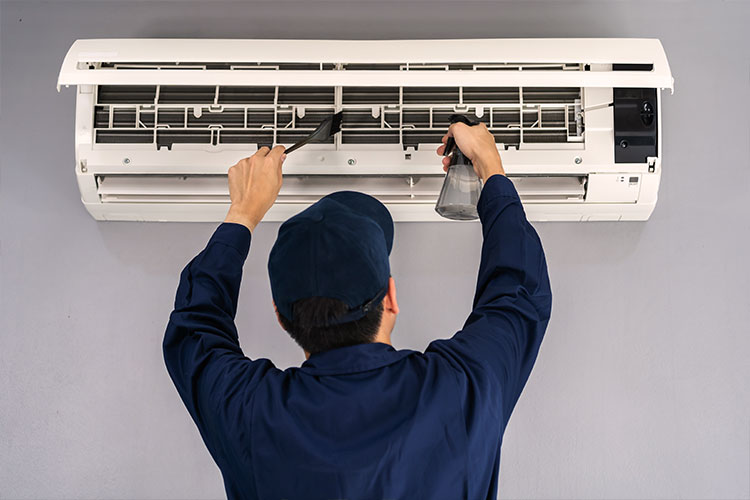 AC service includes:
COOLING EFFICIENCY ASSESSMENT
CHECK AND DISINFECT AC COMPONENTS
FAN AND EVAPORATOR ASSESSMENT
THERMOSTAT CHECK
AIR-FLOW BALANCE ASSESSMENT
A lack of cooling is a sign of a problem with the AC system's refrigerant. If you experience refrigerant leaks or ductwork problems, it's due to problems with the functioning of outside units. Start-up difficulty or hissing noise from the compressor are indications of compressor failure.
HVAC crews require replacing air compressors; they remove any debris. Our HVAC experts check for dirt on the coil or lower oil lubricant in it. After testing, repair your damaged compressor. If there is a need for replacement, our qualified team uses standard procedures to replace it by using the finest products from the top manufacturers.
Our team services all types of ACs. An air conditioner may be faulty if there is improper installation or poor maintenance. Our certified technicians provide fulfilling customer service on every visit. Their satisfied service makes you want to refer us for emergency AC repairs in Qatar.
Central air conditioning fittings in the walls, floors, or ceilings are mostly used at home. If your AC is not working due to blockages, the AC filter is clogged with dust, and this is the cause of the blockage. We have services for cleaning AC filters and fixing refrigerant gas leaks. When there is a refrigerant leak or a burning coolant, it may result in the sweet-smelling smell of chloroform, which is released from your air conditioner. Cleaning and maintenance are our main aims to make your air conditioner long-lasting. Just call our professionals to clean and repair your air conditioning during the scheduled time period. Maintain your air conditioner from leaking pipes and frozen evaporator coils by our HVAC experts in Qatar.
Maintenance of the chiller for at least 6 months, once or yearly, is a must for proper functioning. Checking and diagnosing the problem with the system may reduce the chances of it stopping working and causing other issues. Instead, it provides a good solution for durability.
Express Fix has an AC maintenance contract for annual performance. By doing so, you can benefit from free service throughout the year, which reduces stress about the cost of repair at every service. Our service at AMC includes plumbing, drainage, electrical, and air conditioner repair and maintenance. AMC provides the highest-quality solution in a cost-effective manner.
Our technicians are trained to service all types of chillers. We undertake the maintenance and repair of commercial and industrial chiller systems. In industries like manufacturing and education fields like computer technology, laboratory departments are most commonly using cooling systems. Use our service plans to maintain the system as well as prevent improper working or damage. If any occur, we replace the damaged spare parts of your chiller or refrigerant with new, high-quality products.
Refrigerators play an important role in residences and commercials. In most cases, a noise from the fridge unit causes irritation. Our team fixes your fridge-related issues, such as overcooling or not cooling properly. Our technicians handle testing your cooling system and predicting the solution. Using fine-replacement materials and cleaning equipment, they provide the best service for your home. Finally, guide you on how to operate it carefully.
Our technical team responds to your calls always and helps you more in emergency services. Qualitative materials, skilled professionals, 24/7 emergency service, and standardized repair and maintenance are our specifications.
Our trusting service makes the customer worth it. Express Fix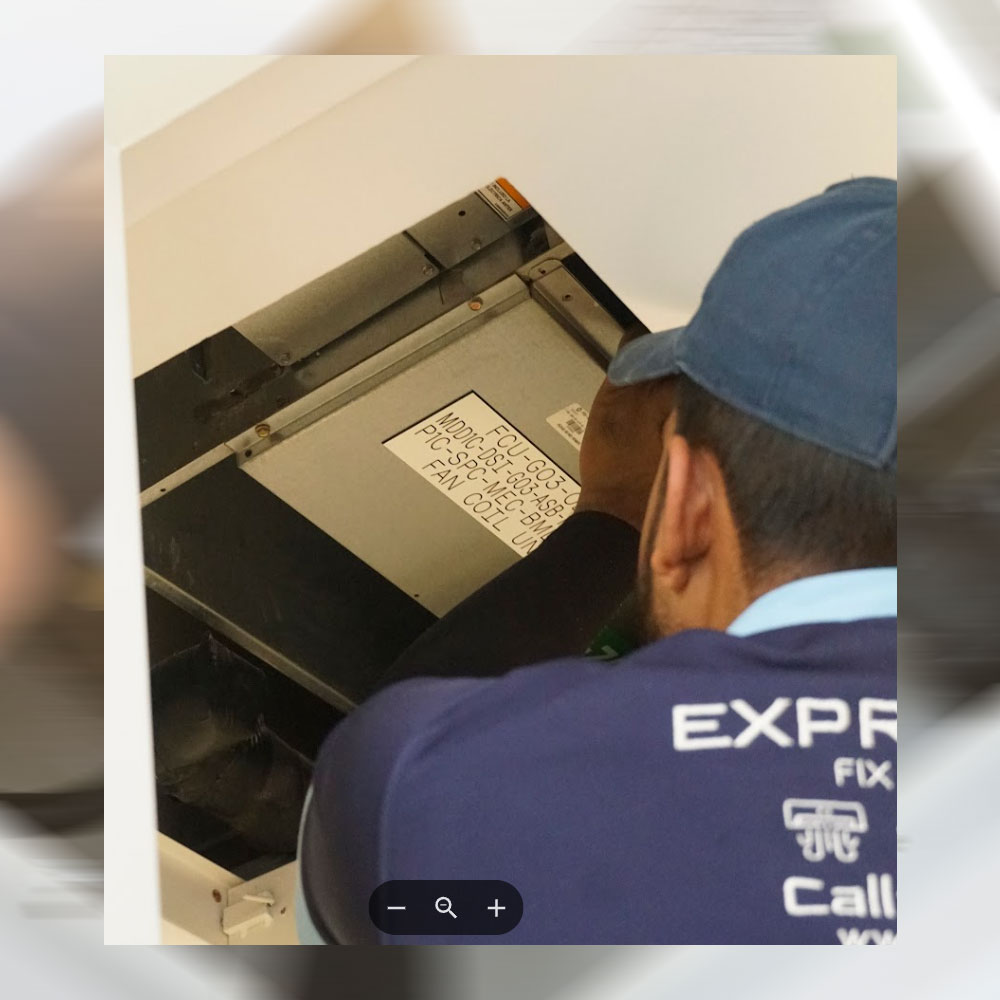 One Call Can Solve All Your House Problems